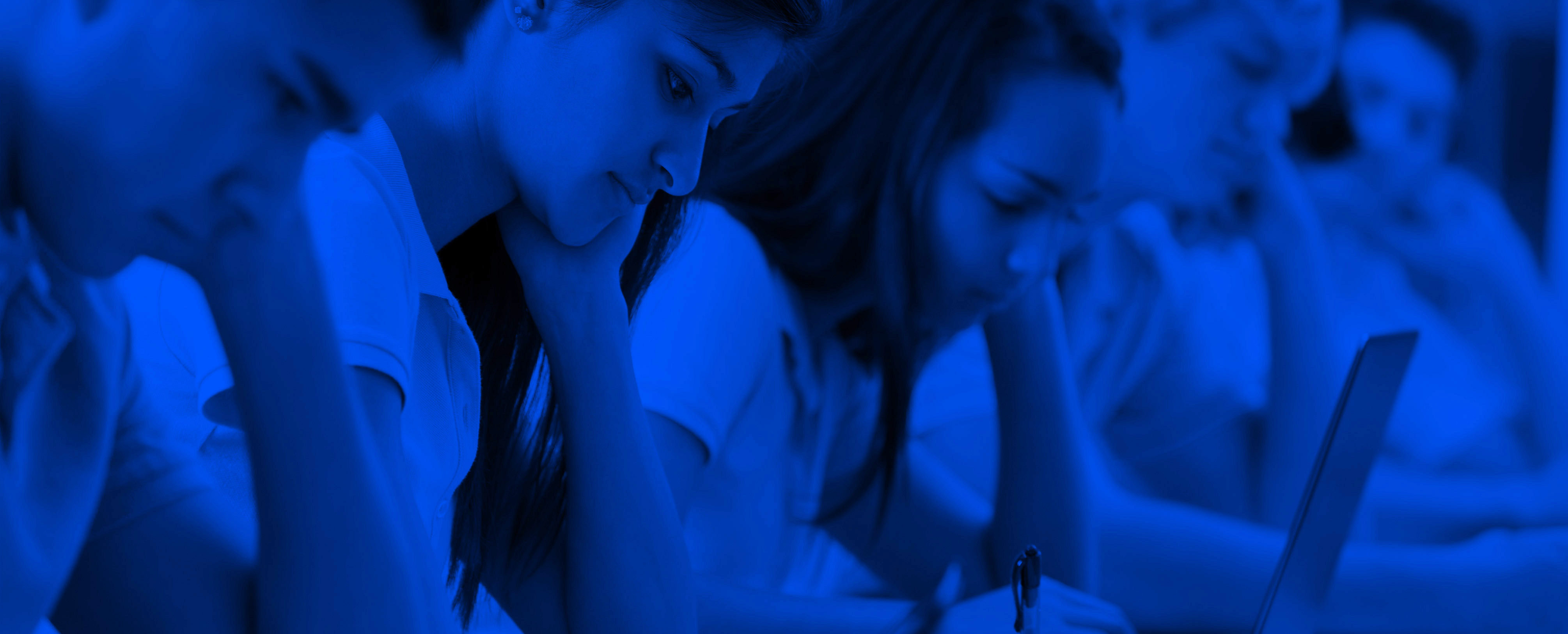 The Nation's Report Card Releases Results From an Innovative, Interactive Computer-Based Writing Assessment
More than three-quarters of 8th- and 12th-grade students perform at or above the Basic level
WASHINGTON (Sept. 14, 2012) – For the first time in its history, the National Assessment of Educational Progress (NAEP) has used computers to assess students' writing, with national samples of 8th- and 12th-grade students. Results from NAEP—also known as The Nation's Report Card—showed that more than 75 percent of students at grades 8 and 12 performed at or above the Basic achievement level, meaning that they have at least partial mastery of the knowledge and skills needed to communicate clearly in writing. But only about a quarter of the 8th and 12th graders wrote at or above the Proficient level, which means they demonstrate solid academic performance.
Release Event: 2011 Writing
Experts join a webinar to discuss findings from the 2011 NAEP Writing Assessment.
Writing in the 21st century takes many forms, many of them electronic. Therefore, the National Assessment Governing Board, which sets policy for NAEP, designed a new computer-based writing test. The new NAEP writing assessment in 2011 acknowledges the increasing role that technology plays in education. This groundbreaking large-scale assessment not only measures student writing achievement, it also tracks the extent to which students use common word-processing tools when developing their written responses. NAEP has measured writing for nearly four decades using a paper-and-pencil essay format, but the Governing Board determined that a new type of writing assessment was needed in this technology-driven age. For this innovative assessment, the Governing Board defined writing as a complex, multifaceted and purposeful act of communication that is accomplished in a variety of environments, under various constraints of time, and with a variety of language resources and technological tools.
"The pace of written communication in today's environment reflects the transition to an information-based economy built on complexity and efficiency," said David P. Driscoll, chairman of the Governing Board. "The Nation's Report Card's new computer-based design captures students' ability to respond clearly and accurately in real-world, on-demand situations and allows NAEP to collect information about how students use technology in developing and editing their writing. These data tell us how well students are writing using the technology they will have in higher education and the workplace."
In this first year of the computer-based writing assessment, NAEP tested national samples of 24,100 8th graders and 28,100 12th graders. New scales for grades 8 and 12 were developed separately and range from 0 to 300 with a mean set at 150 for each grade. As with all NAEP assessments, results are also reported across three achievement levels: Basic, Proficient, and Advanced. The Basic level denotes partial mastery of the prerequisite skills and knowledge fundamental for proficient work; Proficient represents solid academic performance; and Advanced represents superior performance. Future results for grades 8 and 12 will be compared with the 2011 results to provide information on achievement trends over time. It is important to note that the 2011 results cannot be compared with previous NAEP writing assessments because of the change to a computer-based format and other new elements in the assessment design. In addition, NAEP conducted a 2012 pilot test in writing using a computer-based format for fourth-grade students. The Governing Board has determined that fourth-graders will be included in future computer-based assessments in the coming years. When states have the infrastructure to support NAEP computer-based tests, they can volunteer to participate in future state-level NAEP writing assessments.


"Writing is fundamental to effective communication, especially in an era in which email and other word-processed documents are the norm rather than the exception. Our nation's students need to write clearly, logically, and accurately. We need to focus on supporting students beyond Basic levels so that they have a solid grasp of effective writing skills," said Driscoll.
The Governing Board's goal is that as NAEP frameworks are revised, future NAEP assessments will be delivered via computer using interactive test questions and dynamic scenario-based tasks. The move to an entirely digital format represents an opportunity to collect data about how students use computers, and how this relates to performance on the assessment.
The Nation's Report Card: Writing 2011 describes the assessment that includes writing situations common to both academic and workplace settings and asks students to write for various purposes and communicate to different audiences. Students were presented with a range of interactive tasks that included short video or audio segments, newspaper articles, data from real-world settings, and other materials on which to base their writing. Each student was given two writing tasks and had 30 minutes to complete each one. At both grades, students' writing was scored on a six-point scale, ranging from "effective" to "little or no skill." The scoring acknowledges that students are being evaluated on their first-draft writing in an "on-demand" situation and not on their final, polished pieces of writing. The purpose-driven writing assessment measures how well students develop, organize, and use language to convey ideas. At the same time, the computer-based format allows NAEP to gather data on the extent to which students use commonly available word-processing tools such as spell check, cut, and copy and paste. Click here for an example of an eighth-grade question.
One 12th-grade writing task asked students to explain to a college admissions committee why they value a specific type of technology. Students watched a short video with animations and statistics about technology use and then were asked to write an explanation of the value of technology. Students who wrote at an "effective" level developed explanations that included well-chosen details that enhanced meaning, a clear progression of ideas, precise word choices, and well-controlled sentences. Students scoring at the "adequate" level developed written explanations using some details that did not enhance the clarity or progression of ideas, while organization was somewhat loose and sentence structure was relatively simple.
Additional highlights from Writing 2011:

Three percent of both 8th and 12th graders performed at the Advanced level.
Twenty-four percent of students at both grades 8 and 12 performed at the Proficient level in writing.
Fifty-four percent of 8th graders and 52 percent of 12th graders performed at the Basic level in writing.
Twenty percent of 8th graders and 21 percent of 12th graders performed below the Basic level.
The eighth-grade average score was higher for Asian students than for other racial/ethnic groups.
At grade 12, White students, Asian students, and students of two or more races performed similarly to one another.
At both grades, Black and Hispanic students had lower average scores than White students, Asian students, and students of two or more races, and female students outscored male students.
At both grades, students who used the backspace key and thesaurus tool more frequently scored higher than those who engaged in these actions less frequently.
English language learners were less likely to use the thesaurus tool than non-English language learners.
Twelfth-grade students who write four to five pages a week for English language arts homework score higher than those who write fewer pages.
The average writing score for grade 8 students attending public schools was 16 points lower than the average score for students attending private schools, and 18 points lower than students in Catholic schools.
The Nation's Report Card: Writing 2011 results are available at www.nationsreportcard.gov. Visit https://www.nagb.gov/naep-results/writing/2011-writing.html for more information on recent results.
Stephaan Harris
Phone

E-mail