Understanding NAEP Achievement Levels
The Governing Board's duties include developing student achievement levels for NAEP. Achievement levels represent what students should know and be able to do. NAEP achievement levels are distinct from those used on state assessments.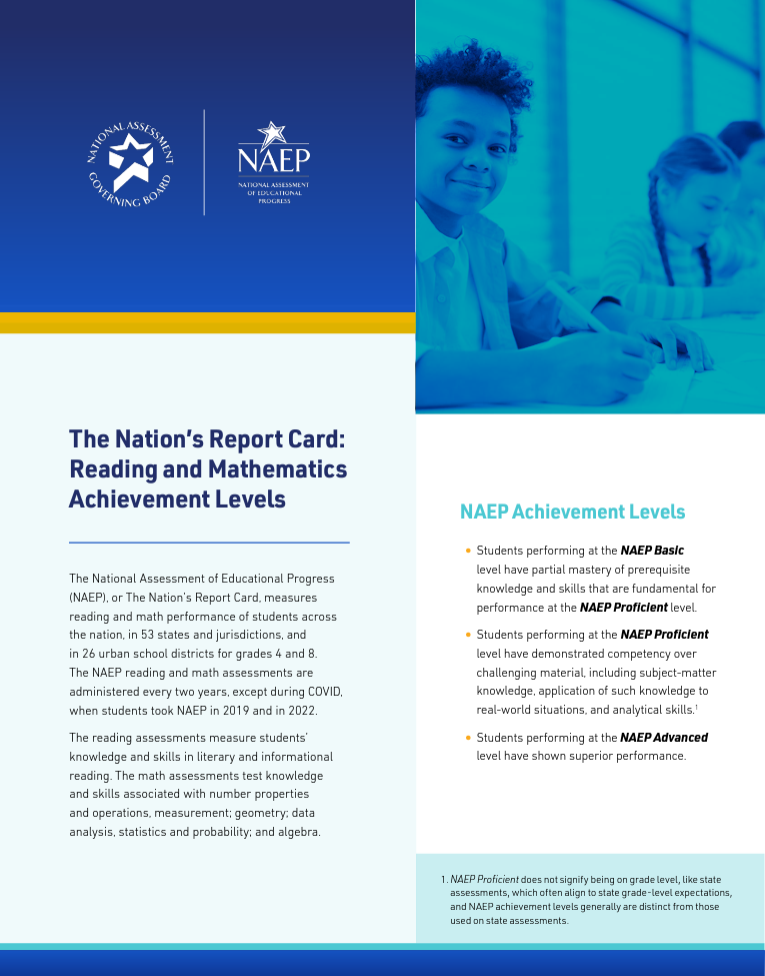 High standards for student achievement matters. Download a factsheet on reading and math achievement levels. 
Among the recommendations:
Center decisions around data and evidence-based research
Keep expectations high
Accelerate student learning to ensure students catch up academically
Focus on the students already struggling, including students from historically marginalized communities.