Rich and Rigorous Standards
It is only by holding our nation's students to high academic standards that we can expect them to develop the knowledge and skills they need to compete in today's global economy. In the national conversation about education standards, NAEP has been a model for what high standards look like.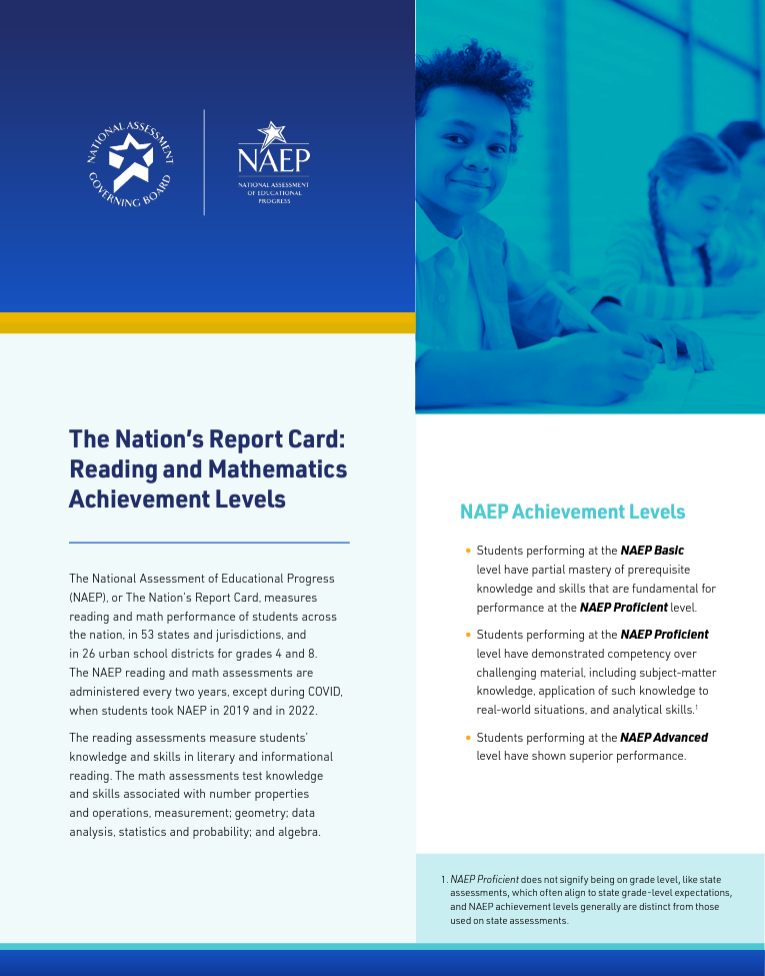 The assessment's three achievement levels—NAEP Basic, NAEP Proficient, and NAEP Advanced—are measures of what students should know and be able to do. The NAEP Proficient achievement level is a benchmark for solid academic performance: Students reaching this level have demonstrated competency over challenging subject matter.