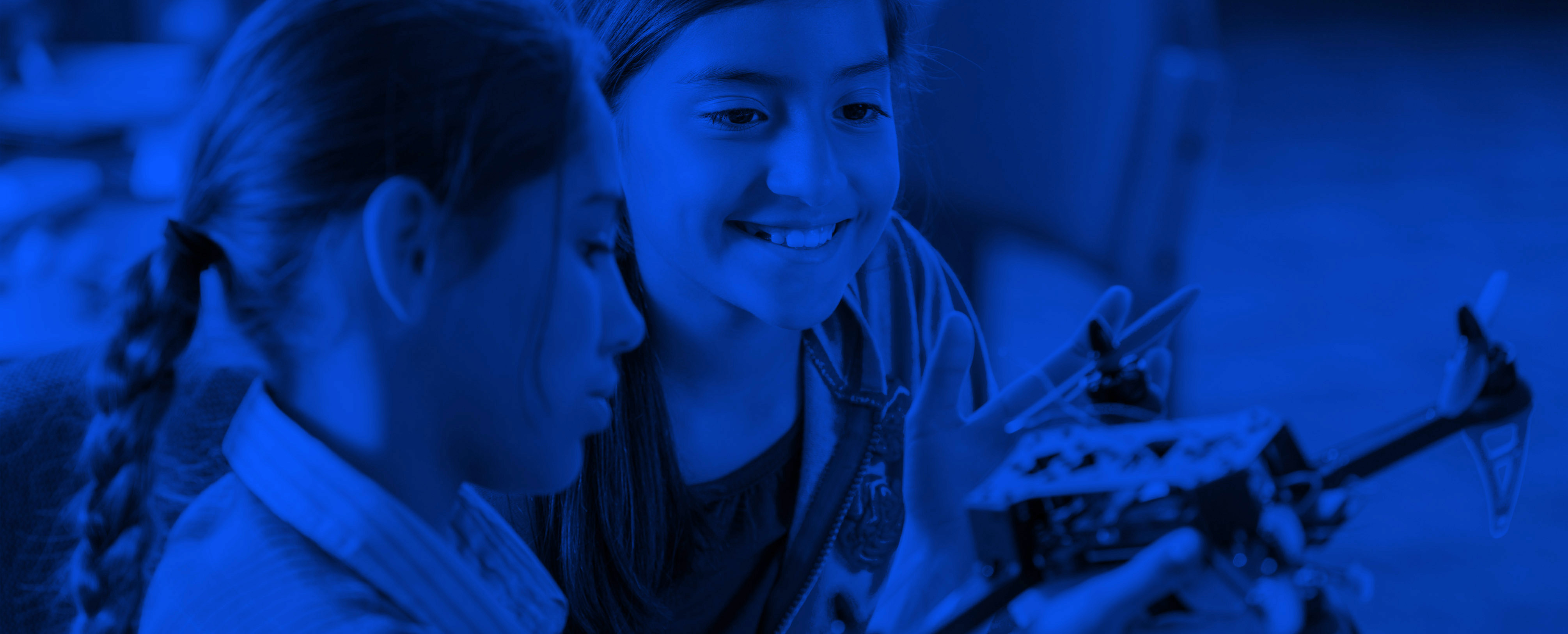 NAEP Digitally Based Assessment
Technology is increasingly central to education, as it is to the world outside the classroom. To stay ahead in this high-tech world, the Governing Board is committed to measuring the skills needed in a 21st-century society — and to using the latest technological tools to assess those skills.
The Governing Board's vision for NAEP emphasizes keeping pace with changes in technology and standards to remain at the forefront of measuring and reporting student achievement. Accordingly, beginning in 2017, all NAEP assessments are being administered digitally — on tablets provided to participating schools.
Digitally based assessments enable students to demonstrate important skills in problem-solving and analytical thinking that are not as easily measured by traditional paper-and-pencil tests. During the transition to digitally based assessments, the Governing Board is committed to maintaining NAEP's ability to report trends in student achievement.
See examples of a digitally based assessment in action: Check out the innovative scenario-based tasks from the NAEP technology and engineering literacy assessment.
Learn more about an unprecedented NAEP pilot study found that fourth-graders can write well enough using computers to complete substantive NAEP writing prompts.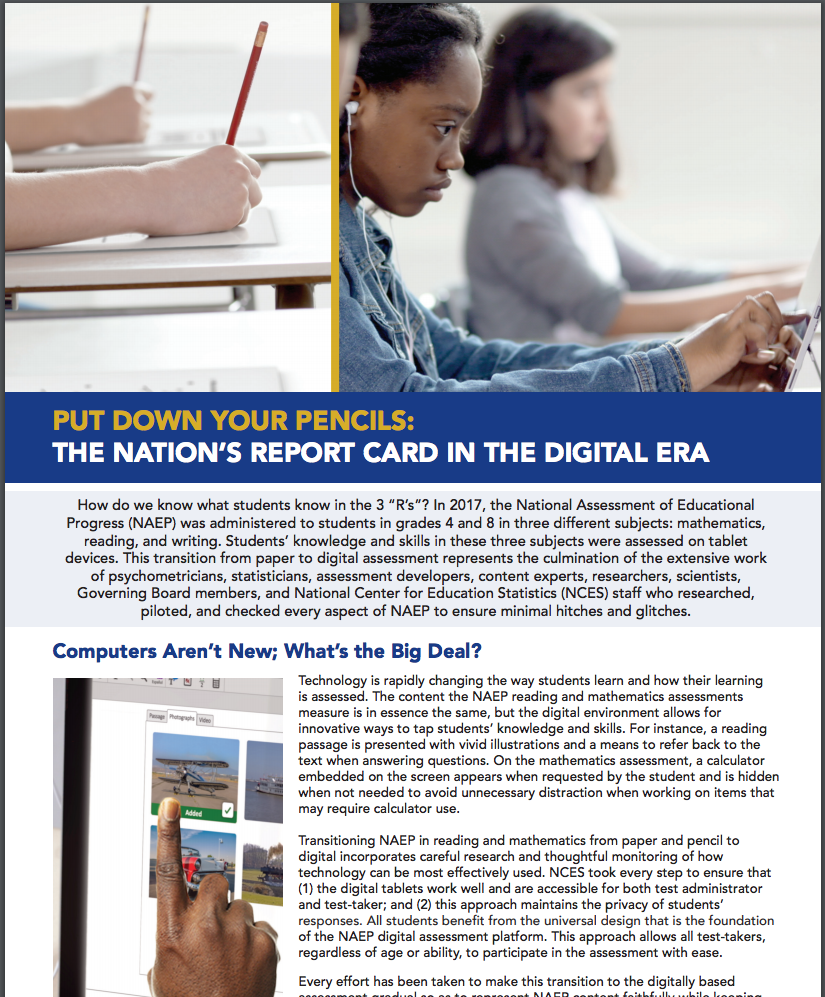 NAEP Goes Digital
Read our one-pager that chronicles NAEP's transition to a digital platform and what that innovation means for the gold standard of assessment.