Arts
2016 Arts Assessment
Overall Scores Remain Steady in the Arts
Hispanic Students Improve in Music, Lower-Income Students Improve in Visual Arts
The Nation's Report Card: 2016 Arts shows no overall score changes in music and the visual arts since the last arts assessment of eighth-graders in 2008, but it does reveal changes in access to and participation in music and visual arts activities, varying by gender, income and region.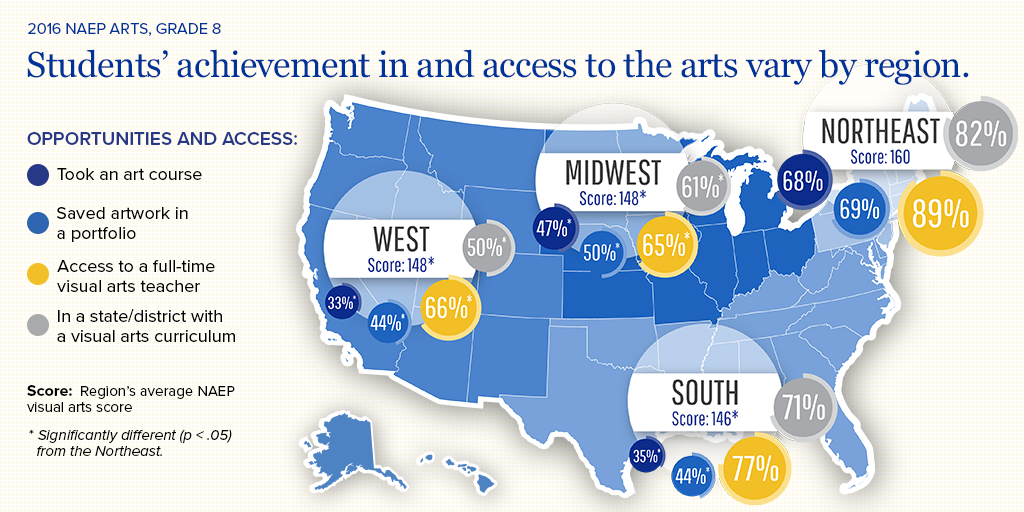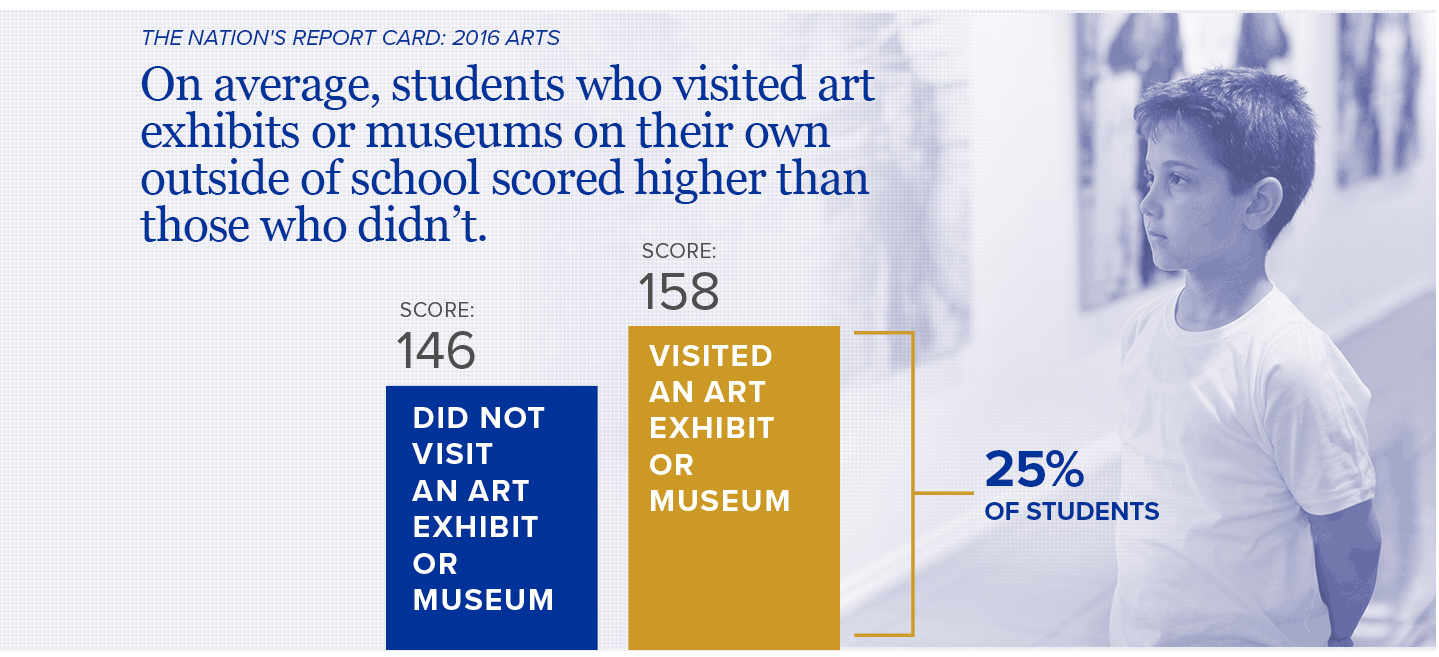 On the NAEP music assessment, students were asked to analyze, describe or critique pieces of music. In the visual arts, students analyzed and described works of art and design, demonstrating their knowledge of media and techniques as well as visual organization. Additional questions assessed students' ability in creating works of art. The Nation's Report Card includes not only performance data but also findings on students' experiences with music and the visual arts both inside and ouside of school.
Report Card Highlights

Hispanic eighth-graders scored higher in music in 2016 than in 2008.

Score gaps narrowed between Hispanic and white eighth-graders in both music and the visual arts.

Students eligible for the National School Lunch Program (NSLP) scored higher in the visual arts in 2016 compared with 2008, narrowing the difference in scores between those students and their higher-income peers.

Access to the arts varies by the region of the country. In the Northeast, 93 percent of students attend schools that have full-time music specialists on staff, compared with 74 percent of students in the West.