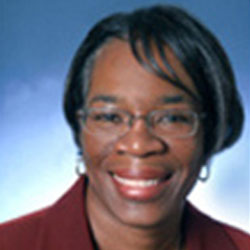 Tonya Miles
Title line one

Chief Departmental Administrator in the Office of the General Counsel, Maryland-National Capital Park and Planning Commission
Tonya Miles is the Chief Departmental Administrator in the Office of the General Counsel for the Maryland-National Capital Park and Planning Commission. A parent of three children who are Maryland public school students, Ms. Miles is a former member of the Maryland State Board of Education and a long-time PTA member and officer.

Ms. Miles also worked for the Association of American Medical Colleges as an administrator for the Medical College Admission Test (MCAT). She also is a former central office administrator for both the Prince George's County and the Baltimore City public school districts.
Ms. Miles serves various leadership roles on the National Assessment Governing Board. She is Vice Chair of the Board's Committee on Standards, Design and Methodology; Chair of the Ad Hoc Committee on NAEP Parent Engagement; and a member of the Executive and Nominations committees.
Ms. Miles received her MBA from The Wharton School at the University of Pennsylvania, as well as a bachelor's degree in engineering systems and management from Princeton University