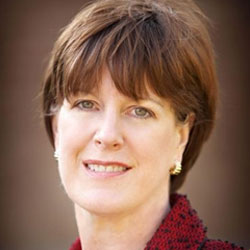 Eileen Weiser
Title line one

Member, Michigan Board of Education
Eileen Weiser is a civic leader with national and local service. She currently serves as a member of the Michigan board of Education. Ms. Weiser previously served on the National Assessment Governing Board from 2003-2007 as a state board of education representative before being newly appointed in 2008 as a general public member, ending her service in 2012 as the chair of the Board's Reporting and Dissemination Committee.
Ms. Weiser had previously served as an elected member of the Michigan Board of Education from 1988-2006. She co-chaired its 2002 Task Force on Ensuring Excellent Educators, and participated in national study groups on electronic learning and teacher coordination/accountability. In 2007, she served on a statewide study group matching Michigan's teacher preparation with its new secondary academic standards, and has continued that work as both a member and chair (2008-10) of the Board's Professional Standards Commission for Teachers. 
From 1998-2001, Ms. Weiser was executive director of the McKinley Foundation, a nonprofit that created and managed various community projects including literacy efforts and curriculum reform. Ms. Weiser holds an M.M. in Piano Performance from the University of Michigan.