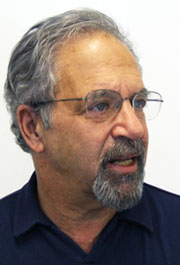 Clifford Adelman, Ph.D.
Title line one

Senior Associate, Institute for Higher Education Policy
Clifford Adelman, Ph.D., a senior associate with the Institute for Higher Education Policy (IHEP) since October 2006, plays a senior role in the organization's expansive national and international portfolio of research projects focusing on assessment, higher education access, and student mobility. He also expands upon subjects that have been a focus throughout much of his career including degree completion rates, standardized testing, transfer patterns, and the role of community colleges.
Prior to coming to the Washington, D.C.-based IHEP, Adelman served nearly 30 years as a senior research analyst at the U.S. Department of Education. Adelman contributed to key background studies of the high school curriculum to the landmark, A Nation at Risk (1983) report; and designed the higher education follow-up to that report, Involvement in Learning (1984), which served as a platform for the assessment movement in higher education over the following decade. During his tenure at the Department of Education, he authored several studies that served as benchmarks in education and set agendas for policymakers.
Before working in the government, Adelman served in academia as an administrator and educator. He has held positions at City College of New York, Roosevelt University, William Paterson College of New Jersey, and Yale University. Additionally, he is the author of three commercially published books, and a member of various education-focused committees. Adelman holds a bachelor's degree from Brown University as well as master's and doctorate degrees from the University of Chicago.