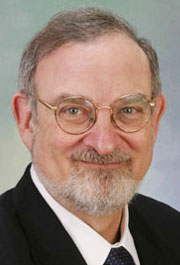 Alan Friedman
Title line one

Chair, 25th Anniversary Planning Committee
Alan J. Friedman is a consultant in museum development and science communication. For 22 years, he served as Director of the New York Hall of Science, New York City's public science-technology center. Under his leadership, the Hall of Science won special recognition for encouraging new technologies, creating new models for teacher training, and serving an extraordinarily diverse audience. Before living in New York, Dr. Friedman worked at the Cité des Sciences et de l'Industrie, Paris, and the Lawrence Hall of Science, University of California, Berkeley.

Dr. Friedman has received numerous awards for his work. He is the recipient of the American Association for the Advancement of Science's Award for Public Understanding of Science, the Association of Science-Technology Centers' Fellow Award, and the American Institute of Physics' Gemant Award. The American Association of Museums named him to its Centennial Honor Roll in 2006.

Dr. Friedman is also a Fellow of the American Association for the Advancement of Science and of the New York Academy of Science. He currently serves on the boards of BSCS, the Noyce Foundation, Cornell Laboratory of Ornithology, Merck Institute for Science Education, and the Fund for the City of New York.

Dr. Friedman serves as chair of the Assessment Development Committee of the National Assessment Governing Board, where he has served as a member representing the general public since 2006. He received his Ph.D. in Physics from Florida State University and his B.S. in Physics from Georgia Tech.