The Nation's Report Card: 2019 Science Release
In May 2021, the National Assessment Governing Board and the National Center for Education Statistics (NCES) held a virtual event with discussion and analysis of the 2019 National Assessment of Educational Progress (NAEP) Science results for grades 4, 8, and 12.
The event featured presentations of the results by NCES and questions from leaders in the science education field answered by Christine Cunningham, a current Governing Board member, and Cary Sneider, a Governing Board alumnus. Their answers highlighted what the results mean for science education and America's students.
Did you miss the event? Check out the recording of the event below.
Understanding Our Changing World: NAEP Science
Gender and Career Interest at Grade 12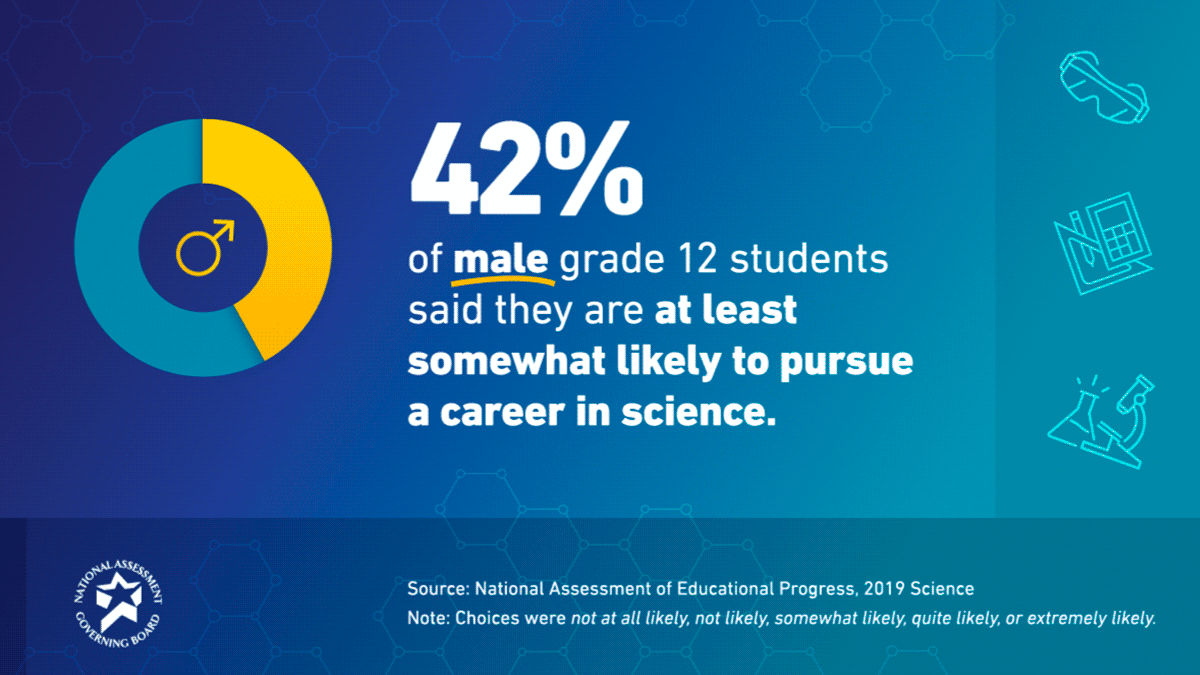 Learn More About NAEP Science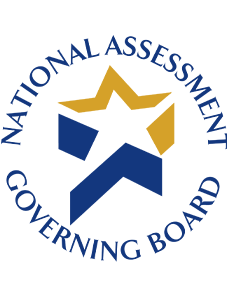 2019 NAEP Science Results Press Release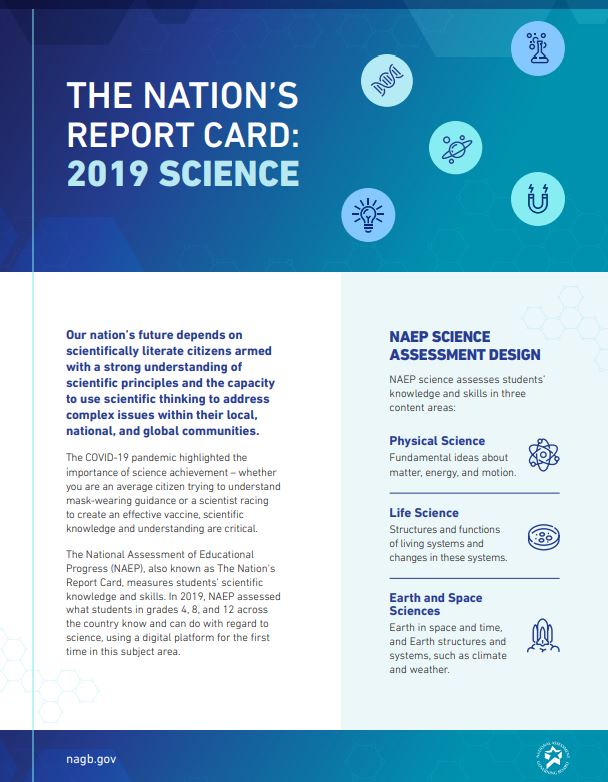 2019 NAEP Science Overview