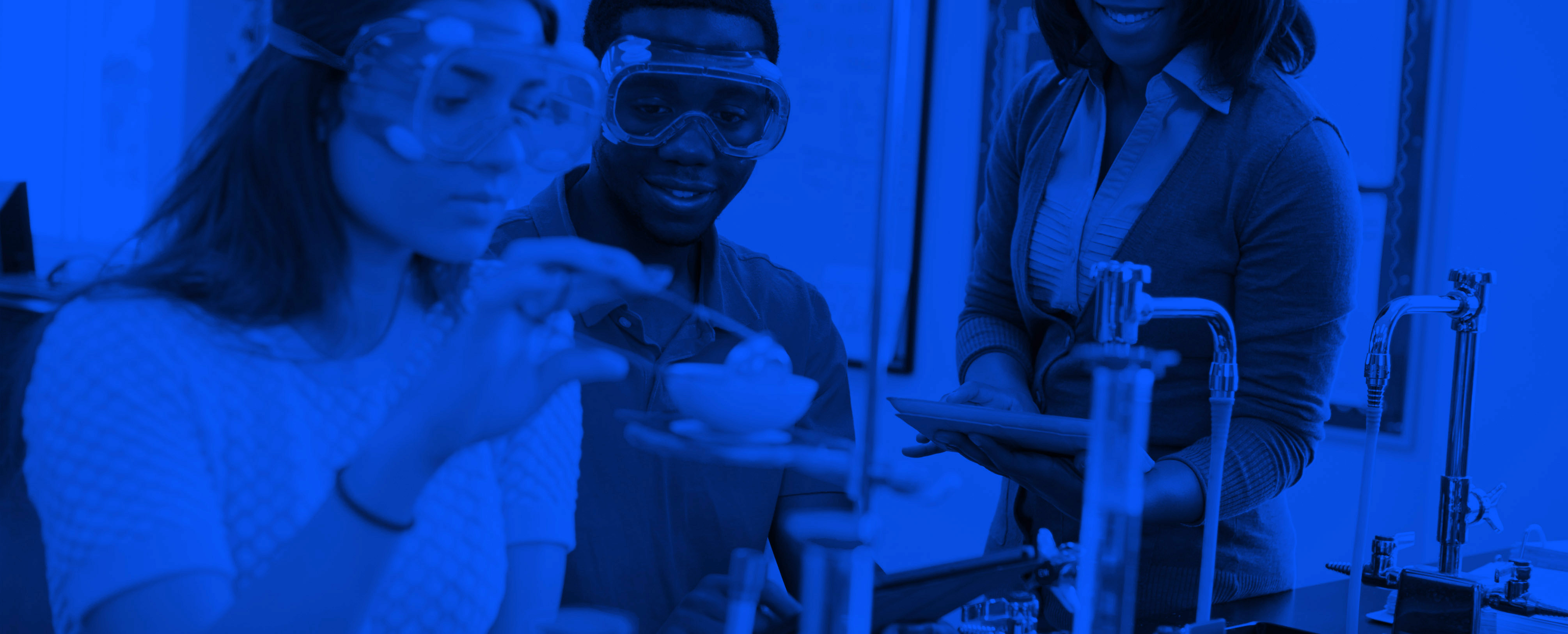 2015 NAEP Science Release Event
Higher Percentages Reached Proficient Level on Science in 2015
Black-White Score Gaps and Hispanic-White Score Gaps Narrow 
The Nation's Report Card: 2015 Science shows scores have improved overall, and higher percentages of the nation's fourth- and eighth-grade students demonstrated mastery of science on the 2015 assessment compared with the 2009 assessment. The results also show score gaps narrowing by race/ethnicity. The average score of 12th-grade students did not change between 2009 and 2015.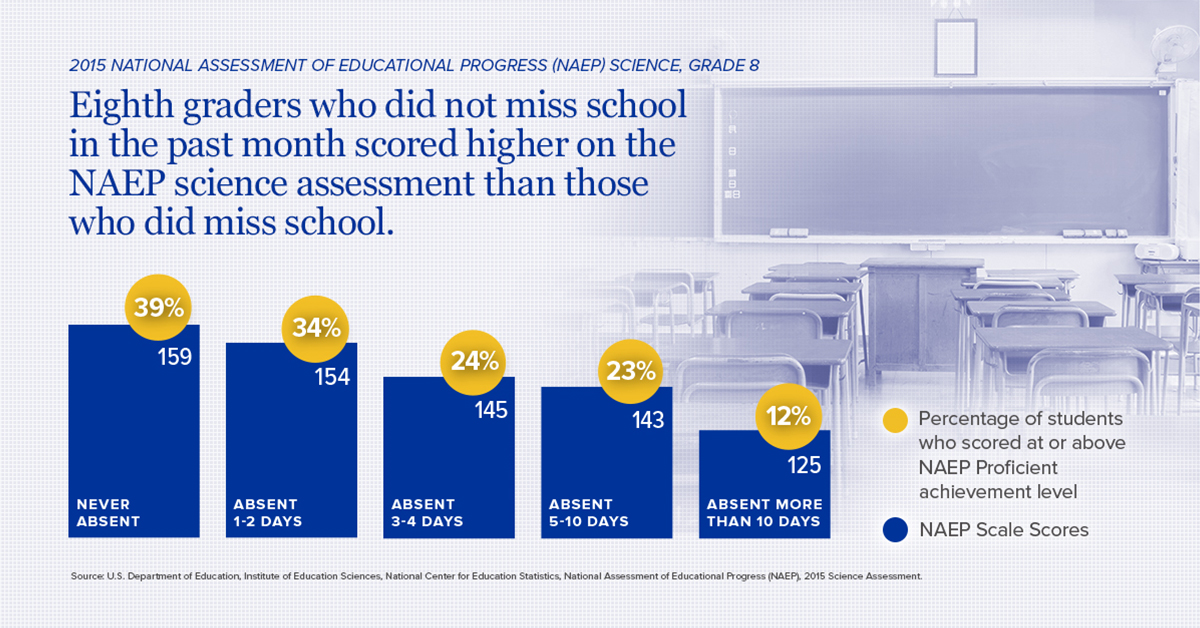 Attendance and Performance on NAEP Science
Data from The Nation's Report Card: 2015 Science on eighth graders' achievement show how missing school relates to scores.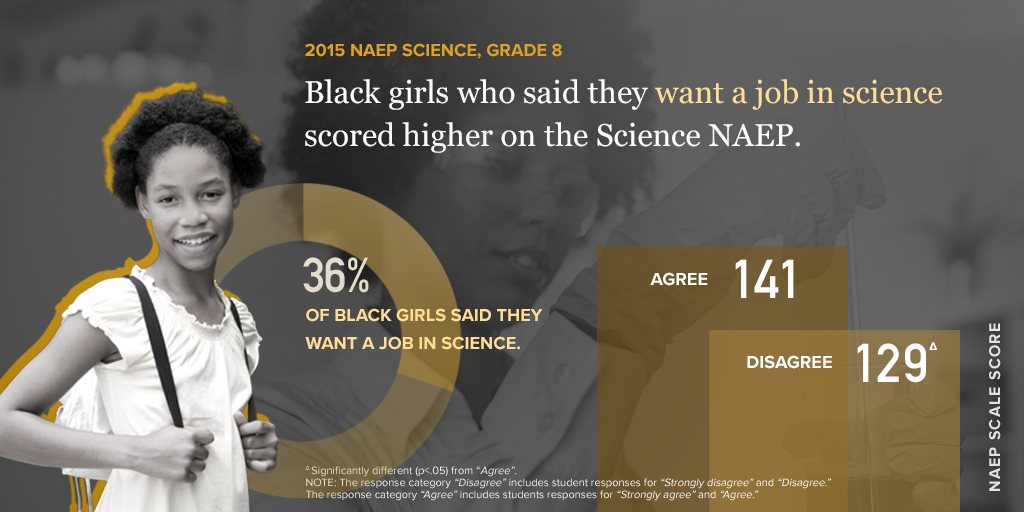 Science Jobs and Achievement on NAEP
As part of our "Hidden Figures: Black Girls in STEM' series, we explore how factors in and outside of the classroom affect students' scores on the National Assessment of Educational Progress, as well as the insights and challenges the date present.
NAEP Science: When I Grow Up
Data on eighth graders from The Nation's Report Card: 2015 Science illustrate how a few factors inside and outside the classroom can help support student achievement in today's STEM-driven world.
In 2015, 22 percent of 12th-graders performed at or above the Proficient achievement level, which denotes competency over challenging subject matter. Additionally, 38 percent of fourth-graders and 34 percent of eighth-graders performed at or above Proficient — an increase of 4 percentage points at both grades compared with 2009.
Report Card Highlights
At grades four and eight, students scored higher in 2015 than in 2009 in all three science content areas: physical science, life science, and Earth and space sciences.

Results by Gender. In 2015, fourth-grade male students scored about the same as fourth-grade female students, eliminating the gender difference.

Four states and jurisdictions showed score gains at grade four that were larger than the national average score gain from 2009 to 2015: Arizona, DoDEA schools, Georgia and Tennessee. At grade eight, three states had this distinction: Nevada, Tennessee and Utah.

The following states saw a statistically significant narrowing of average score gaps between black and white students from 2009 to 2015: Arkansas (a decline of 10 points), Oklahoma (8.9) and Tennessee (8.6) at grade four; and Illinois (7.8) at grade eight.
Stephaan Harris
Phone

E-mail