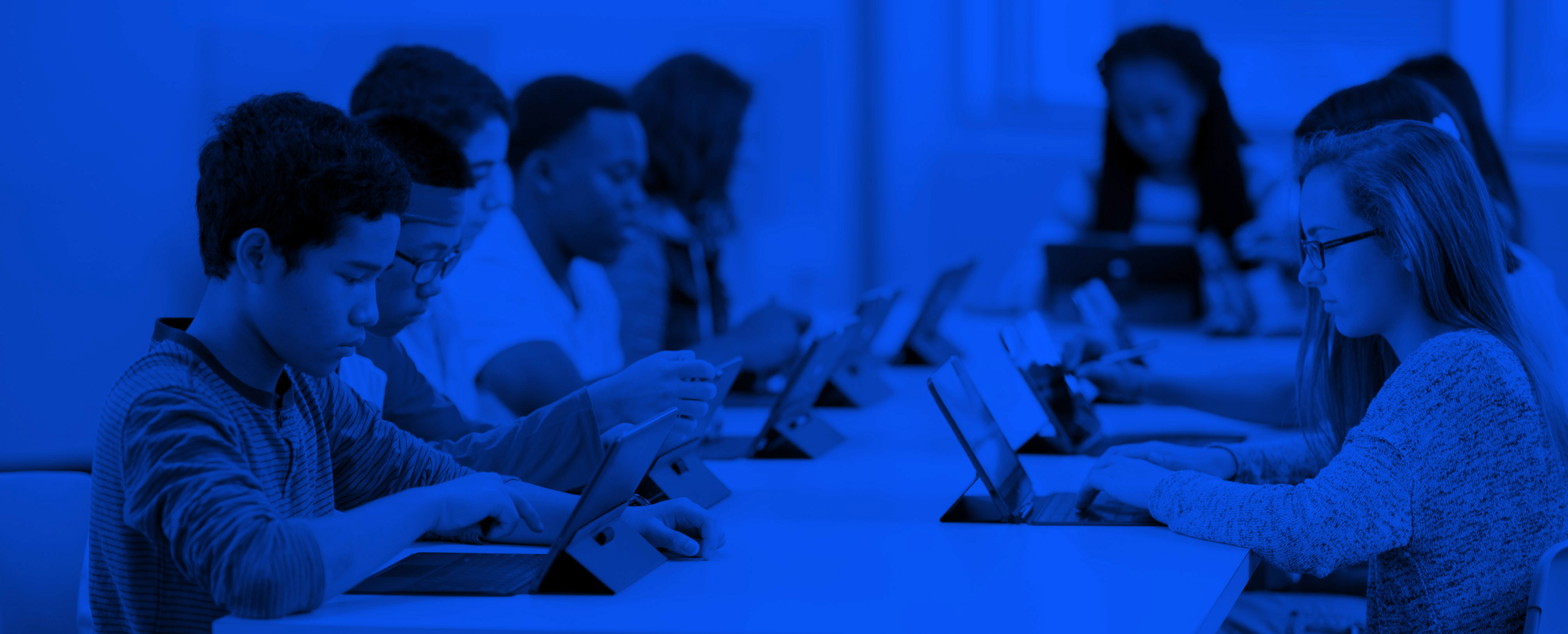 Trends in Catholic School Performance on the 2022 NAEP Reading and Math Assessments
NAEP assessments are administered to students in traditional public, charter, private, and Catholic schools. Overall, the nation's students experienced across-the-board score declines on the 2022 NAEP reading and math assessments, however that wasn't the case for Catholic schools.  
Here, the Governing Board spotlights results centered on Catholic schools to understand student achievement trends. Last month, we featured data on TUDA districts.
Check out his infographic regarding confidence addressing students' skills gaps that may be pandemic-related.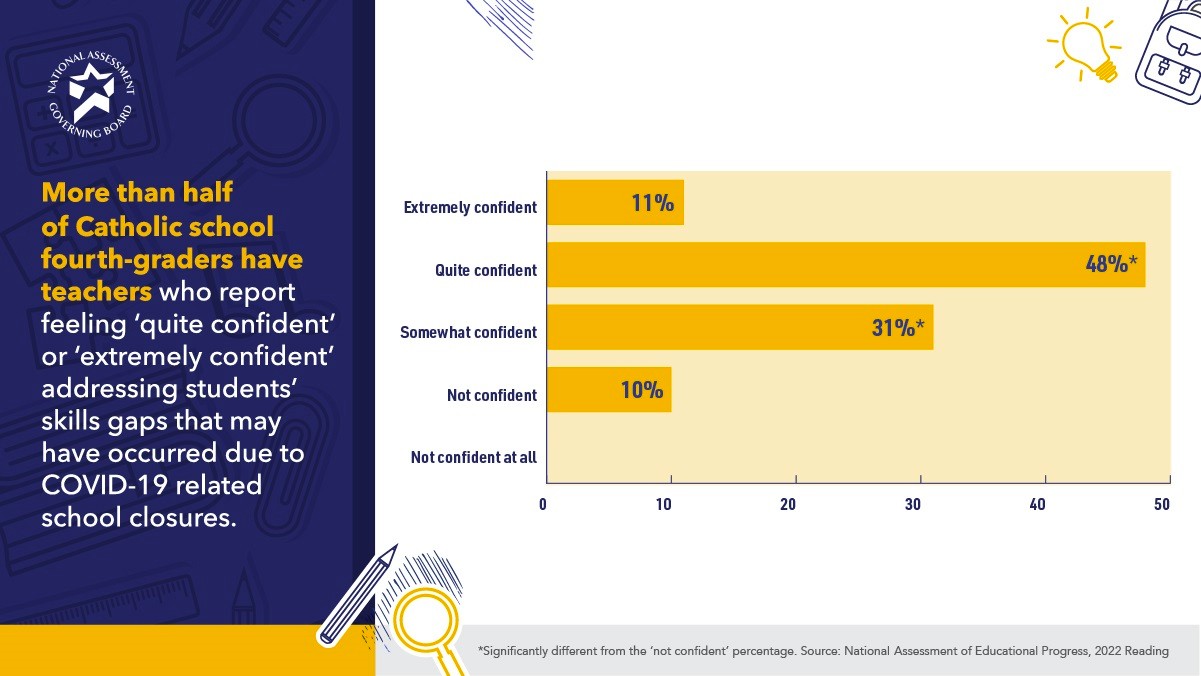 Other notable trends in Catholic school performance include:
The average score for Catholic school students did not change between 2019 and 2022 on the fourth-grade math or reading assessment.
Among eighth-graders, the average score for Catholic school students declined by 5 points, compared to an 8-point decline nationally, on the math assessment between 2019 and 2022. However, Catholic school scores did not change on the eighth-grade reading test.
NAEP also includes survey questions. In a teacher survey administered with the 2022 NAEP, 59% of fourth-grade teachers in Catholic schools expressed job satisfaction, compared to 42% of fourth-grade public school teachers.
Eighth-graders in Catholic Schools were more likely to express academic confidence than their public school peers. In a survey accompanying NAEP, 71 percent of eighth-graders in Catholic schools expressed high confidence in their skills and knowledge related to reading, compared to 61 percent of public school students. And 53 percent of Catholic school students expressed high confidence in their math skills and knowledge, compared to 40 percent of public school students.
Learn More:
National Assessment Governing Board Member Ron Reynolds spoke about the Nation's Report Card at the 2022 National Private School Leadership Conference, sponsored by the federal Office of Non-Public Education. You can find Ron's speech here.

To explore the NAEP results further, please visit the Public, Private, and Charter Schools Dashboard.