For Policymakers
"Through the NAEP, this information challenges governors, state legislators, state chiefs, and local superintendents to keep high standards and high expectations for our children, regardless of race, economic status, or disability…"
–U.S. Senator Lamar Alexander
WELCOME

Welcome to NAEP Information for Policymakers.  These webpages were designed to give local and state leaders easy access to useful data about student achievement and other NAEP products and services.  Please explore these webpages.  We invite your comments and suggestions.


WHAT IS NAEP?
NAEP is the only continuing source of national data on student achievement at grades 4, 8, and 12 in key subjects.  

NAEP is also the only source of comparable state-level achievement results in reading, mathematics, science and writing.

In addition, 21 large urban districts voluntarily participate in the NAEP Trial Urban District Assessment program (TUDA).

Find data for your state or participating urban district.
Check out a list of NAEP Resources you might find useful.

POLICY RESOURCES
The Governing Board-Chief Council of School State Officers Policy Task Force is part of the Board's effort to expand involvement and input from state education leaders. Read more about this. 

See major policies set by the Governing Board.
Tools for Policy Makers
Online data tools for NAEP allow local and state leaders to dig deeper into the assessment.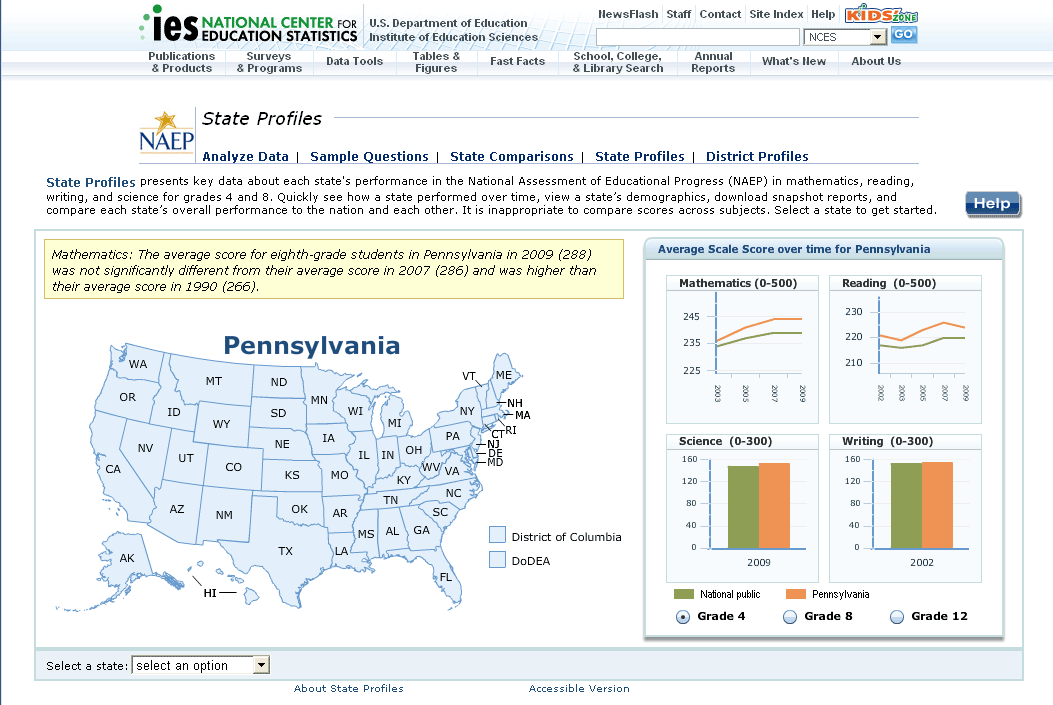 State Comparisons: Create tables and maps that compare scores in states and jurisdictions for selected groups of public school students within a single year, or compare the change in performance between two years.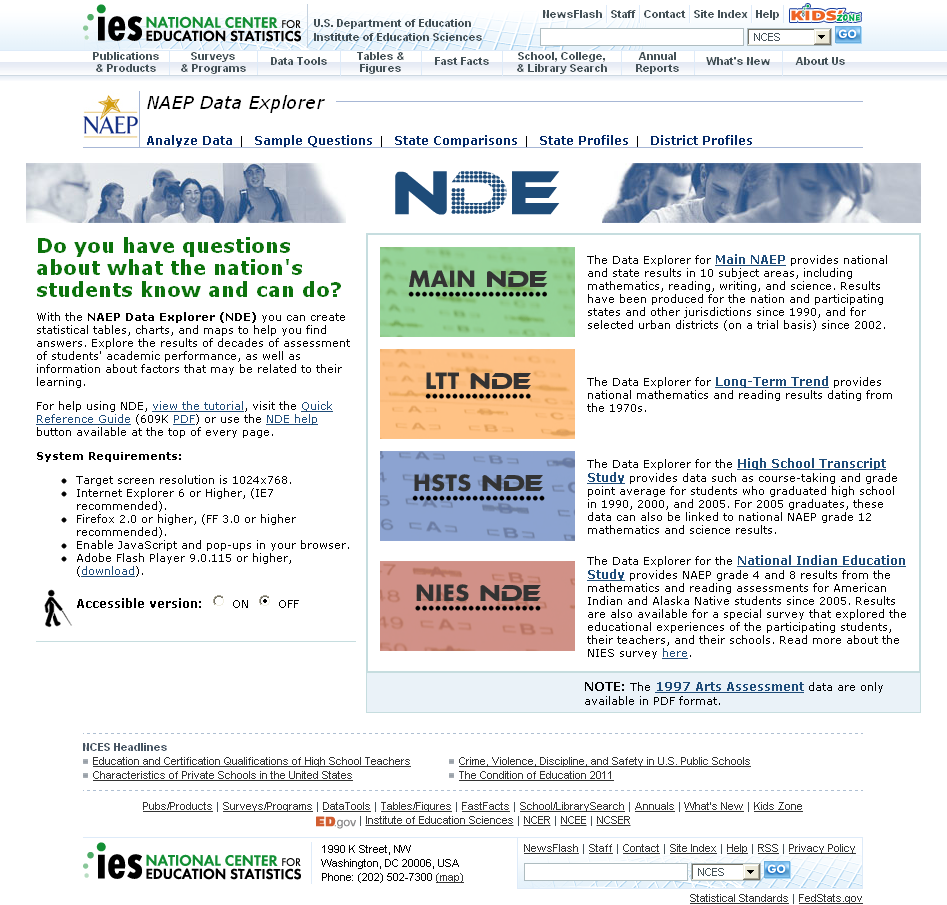 Data Explorer:  Create statistical tables, charts, and maps on NAEP reports and special studies.