For Media
"In the 21st Century, the century our children will live in – the century they will, in fact, shape – media literacy will not be a luxury; it will be a necessity."
–Linda Ellerbee, journalist and television producer
Tools for Journalists
Online data tools for NAEP allow reporters to dig deeper into the assessment. Use the Questions Tool to view NAEP questions by subject, while also assembling student responses, scoring guides, and performance data from NAEP assessment.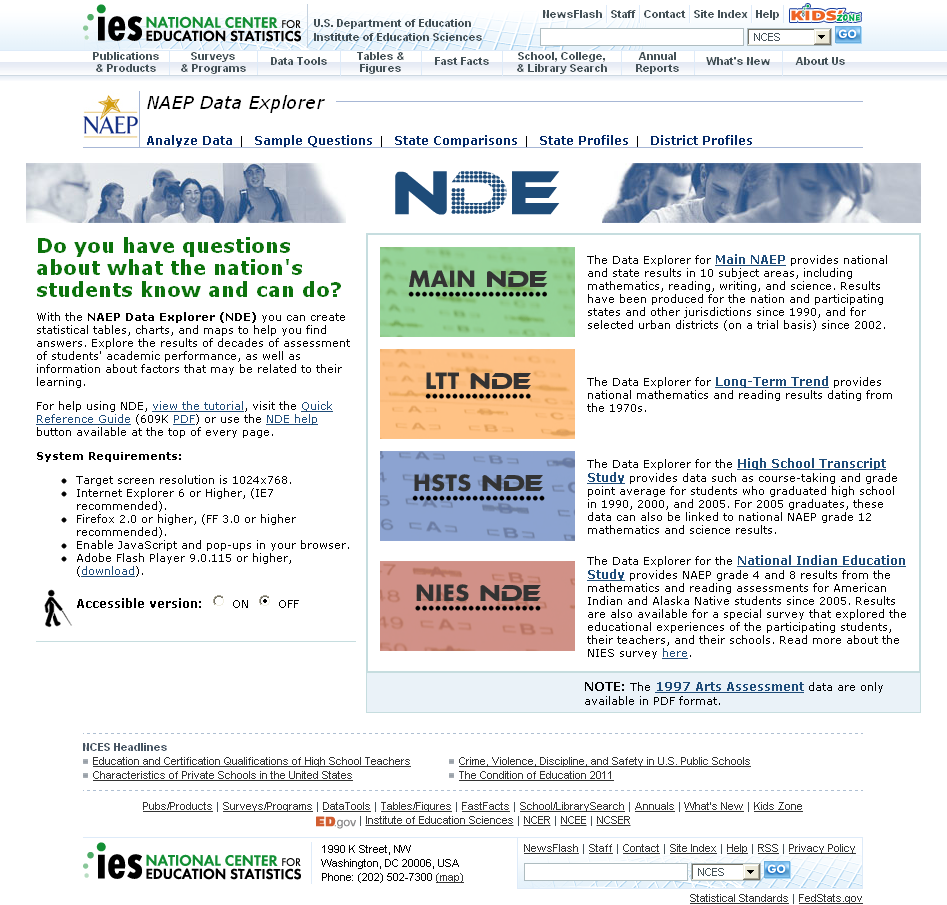 Data Explorer:  Create statistical tables, charts, and maps on NAEP reports and special studies.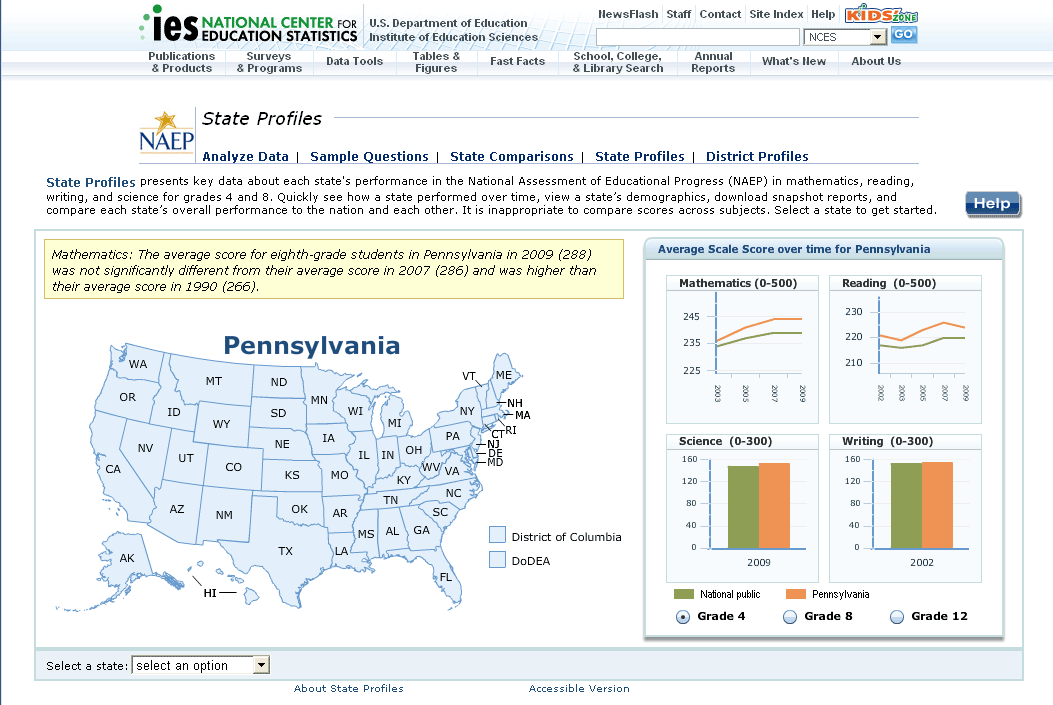 State Comparisons: Create tables and maps that compare scores in states and jurisdictions for selected groups of public school students within a single year, or compare the change in performance between two years.