For Educators
"Let's also remember that after parents, the biggest impact on a child's success comes from the man or woman at the front of the classroom."
–President Barack Obama
WELCOME
Welcome to NAEP Information for Educators.  These webpages were designed to give education leaders and professionals easy access to useful data about student achievement and other NAEP products and services.  Please explore these webpages.  We invite your comments and suggestions.

WHAT IS NAEP?
NAEP is the only continuing source of national data on student achievement at grades 4, 8, and 12 in key subjects.  

NAEP is also the only source of comparable state-level achievement results in reading, mathematics, science and writing.

In addition, 21 large urban districts voluntarily participate in the NAEP Trial Urban District Assessment program (TUDA).

Click here to find data for your state or participating urban district.
Check out a list of NAEP Resources you might find useful.
Find out what subjects will be tested when by reading our assessment schedule.
Learn some basics about the Governing Board and NAEP on our FAQ page.

Tools for Teachers
Online data tools for NAEP allow educators to dig deeper into the assessment. Use the Questions Tool to view NAEP questions by subject, while also assembling student responses, scoring guides, and performance data from NAEP assessment.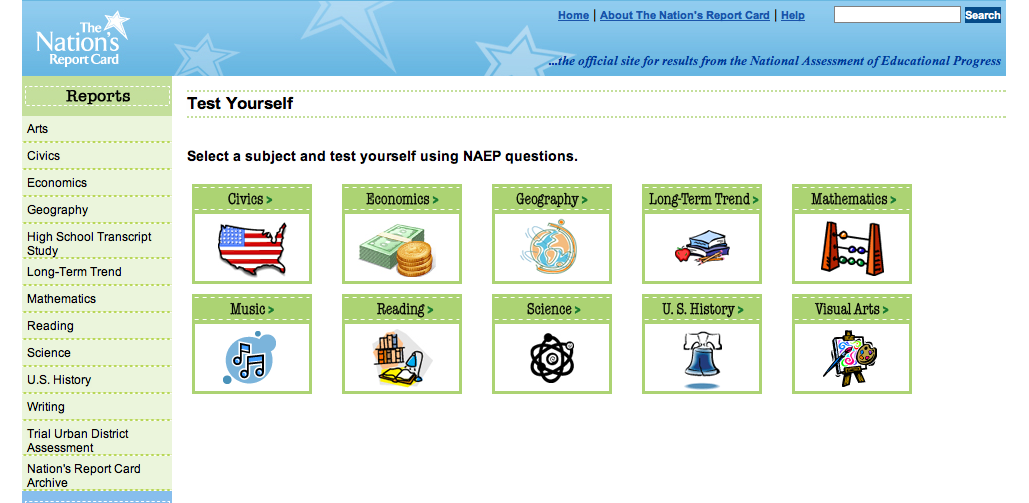 Educators can also test themselves or their students in a variety of NAEP subjects.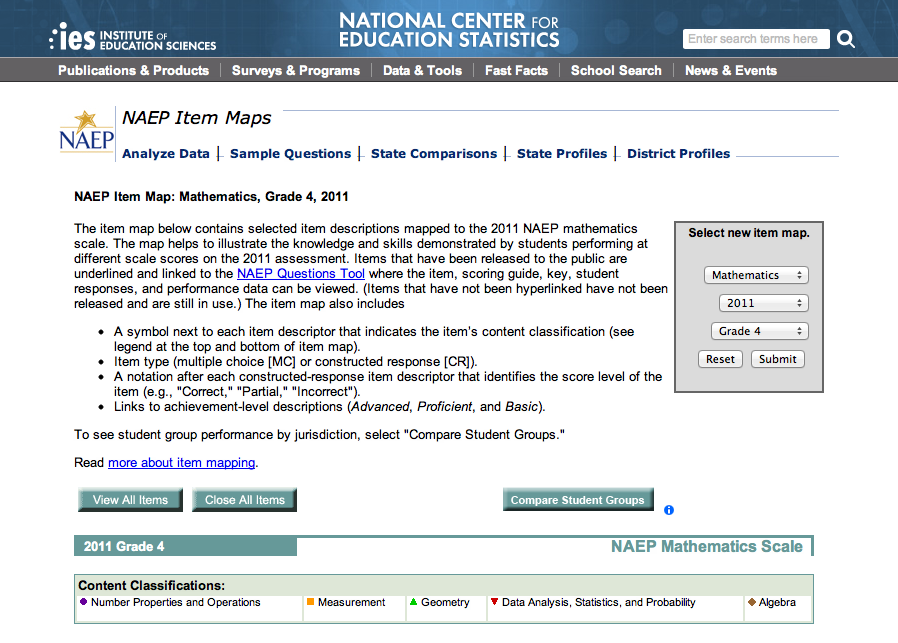 In addition, there are item maps, which illustrate student performance at difference scale scores on each NAEP assessment.