For Business Leaders
"Because other nations have…the competitive advantage of a low wage structure, the United States must compete by optimizing its knowledge-based resources, particularly in science and technology..."
–National Academy of Sciences, "Rising Above the Gathering Storm"
WELCOME

Welcome to NAEP Information for Business Leaders.  These webpages were designed to give the business community easy access to useful data about student achievement and other NAEP products and services.  Please explore these webpages.  We invite your comments and suggestions.

WHAT IS NAEP?
NAEP is the only continuing source of national data on student achievement at grades 4, 8, and 12 in key subjects.  

NAEP is also the only source of comparable state-level achievement results in reading, mathematics, science and writing.

In addition, 21 large urban districts voluntarily participate in the NAEP Trial Urban District Assessment program (TUDA).

Click here to find data for your state or participating urban district. 

BUSINESS RESOURCES
The NAEP Business Policy Task Force provides input to the Governing Board in shaping policy for NAEP and in expanding outreach to the business community. Read more about this.

The Governing Board is pursuing a comprehensive program of research to make NAEP an indicator of 12th grade academic preparedness. Read about our efforts.

Tools for Business Leaders
Online data tools for NAEP give business and industry leaders quick access to key data about student achievement.
Interactive State and TUDA Charts: View interactive maps that provide student performance on NAEP in states and 21 large urban school districts for reading and mathematics.
Questions Tool: Use the Questions Tool to view NAEP questions by subject, while also assembling student responses, scoring guides, and performance data from NAEP assessment.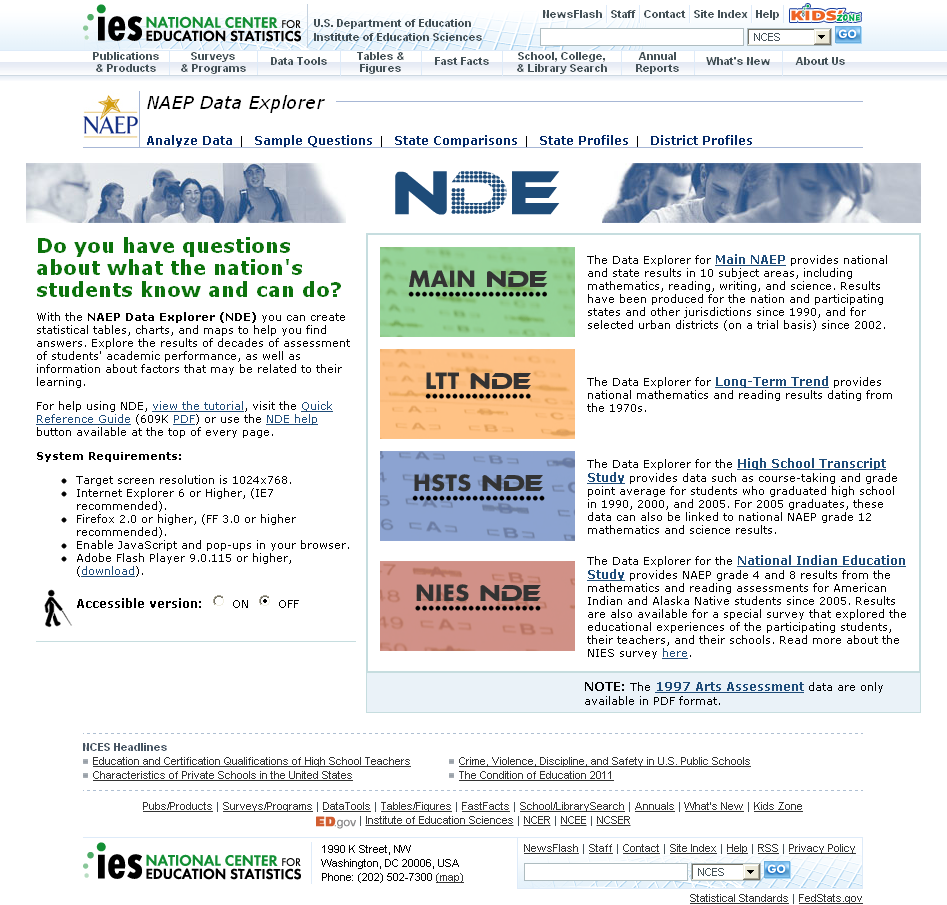 Data Explorer: Create statistical tables, charts, and maps on NAEP reports and special studies.