Postsecondary Preparedness
Measuring Academic Preparedness for College and Careers
Although the U.S. high school graduation rate is the highest it has ever been, the Governing Board's research shows that less than 40 percent of high school seniors are academically prepared for college. This finding has significant implications for the future of our nation's economy and international competitiveness.
The Governing Board's groundbreaking and rigorous research program on NAEP shows that the grade 12 NAEP reading and mathematics assessments can be used to estimate academic preparedness for entry-level college coursework. The research does not currently support a NAEP measure of academic preparedness for job training.
Learn more about the Governing Board's broad program of research.
Read about our special committee that will explore new approaches in measuring skills required for postsecondary education and careers.
Explore the series of symposia the 12th Grade Preparedness Commission commissioned in cities across the country.
Explore related work form UChicago Consortium on School research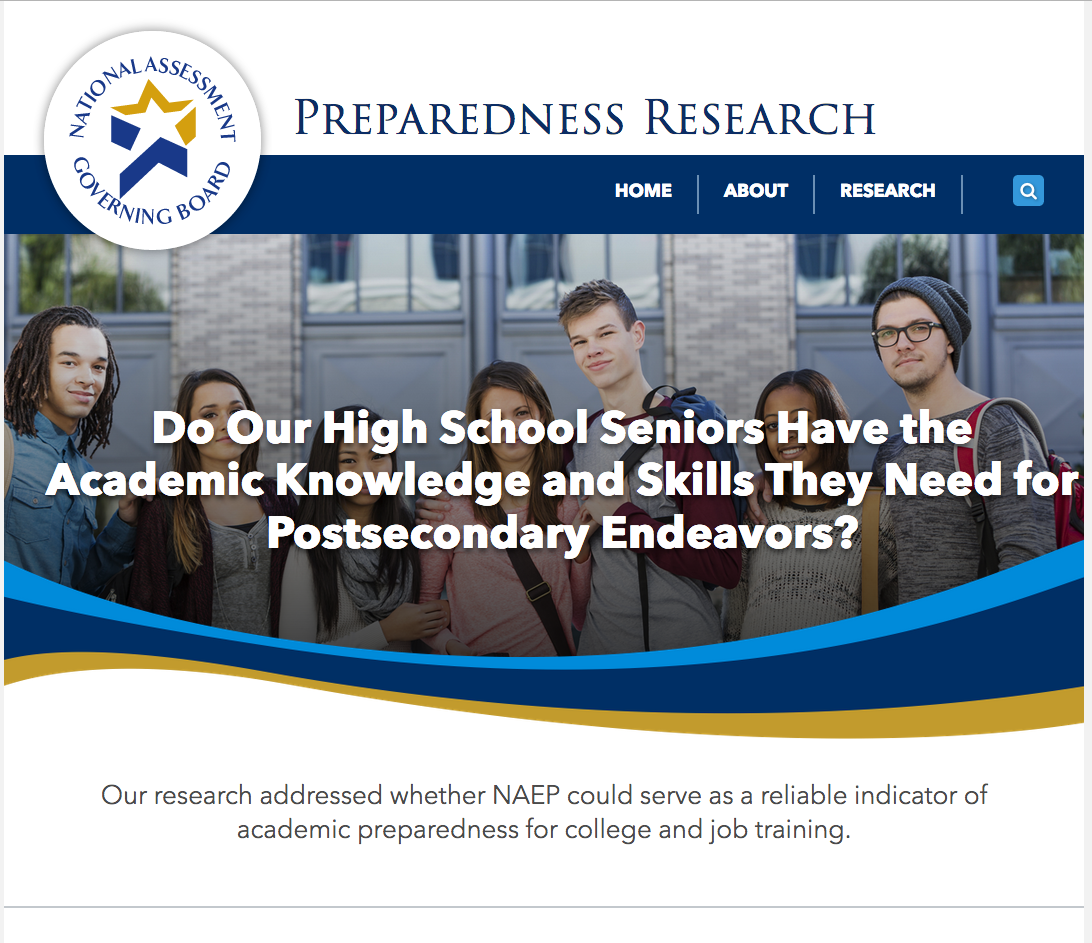 Report on NAEP Academic Preparedness Research
Explore an interactive online report detailing the Governing Board's research to establish NAEP as a measure of academic preparedness for college and job training opportunities after high school.